Rebel Bean Coffee - PICKUP MONDAY MARCH 12th
---
---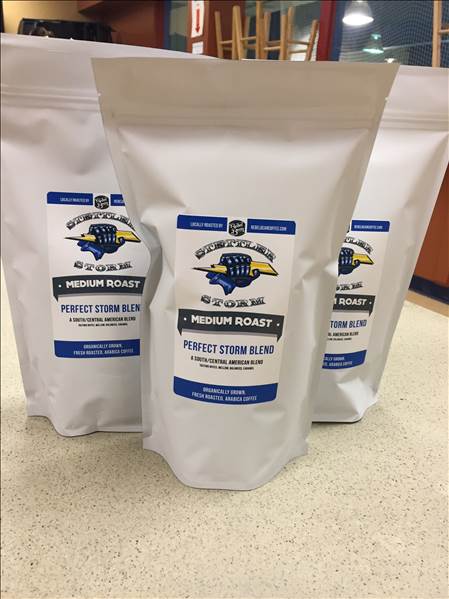 ---
**********
COFFEE ORDERS WILL BE READY TO BE PICKED UP
MONDAY MARCH 12TH
6:00PM - 8:00PM
UPSTAIRS AT THE STETTLER ARENA


**********
****DROP OFF OF COFFEE ORDERS IS TODAY****
TUESDAY FEBRUARY 20TH
****PLEASE BRING ORDER FORMS AND MONEY TO THE ARENA LOBBY TUESDAY 6-8PM****
Settler Minor Hockey Association (SMHA) has once again decided to part with Rebel Bean Roasters with a coffee fundraiser.

This Coffee is $20/bag and comes in a few varieties, Decaf, Dark Roast, Espresso in Ground Whole Bean and our very own SMHA "Perfect Storm" Roast.

This coffee is roasted fresh in Alberta once our order is placed. There is a Highlight Sheet and Order Form attached which can be printed off for this fundraiser.
This coffee smells AMAZING, and it tastes just as good. SMHA profit is approx $7.50-8.00 a bag. - All orders will be collected on February 19th 6:00pm - 8:00pm in lobby of arena so we can have the coffee beginning of March.

We are hoping that everyone takes an opportunity to sell some coffee (volunteer hours needed or not) to help fundraise for SMHA.

How do I get volunteer Hours for selling Coffee?

15 Bags of Coffee = 4 Hours
25 Bags of Coffee = 8 Hours
What if I sold coffee in October? If you sold enough bags of coffee in October to get partial hours you can top up your hours to a max of 8 hours with this round of coffee sales (Example October sold 13 Bags and January sold 4 Total Bags sold 17 - 4 Volunteer Hours Total)
(All SMHA Families are required to complete 8 Hours of fundraising a year, for a list of volunteer hour opportunities CLICK HERE)

But once again we ENCOURAGE all SMHA Families to participate in these fundraisers and help support SMHA.

If you have any questions regarding this fundraiser please contact;

Jerilyne Raab cjraab@telus.net
Crystal McLellan ceekomc@hotmail.com

Thank you for your continued support to SMHA