****AGM ZOOM REGISTRATION LINK INCLUDED***- 2020 SMHA AGM NOTICE - JUNE 17TH
---
---
TOMORROW IS AGM - YOU NEED TO PREREGISTER TO ATTEND:
YOU MUST PRE-REGISTER TO ATTEND THE MEETING BY USING LINK BELOW-LINK TO EVENT WILL BE EMAILED TO YOU IMMEDIATELY AFTER

WE ARE STILL WELCOMING ALL APPLICATIONS FOR POSITIONS AVAILABLE FOR THE UPCOMING SEASON. BELOW ARE JOB DESCRIPTIONS FOR SEVERAL POSITIONS AVAILABLE THIS YEAR. THIS MAY PROVIDE YOU WITH MORE INSIGHT FOR THOSE INTERESTED IN BECOMING PART OF BOARD.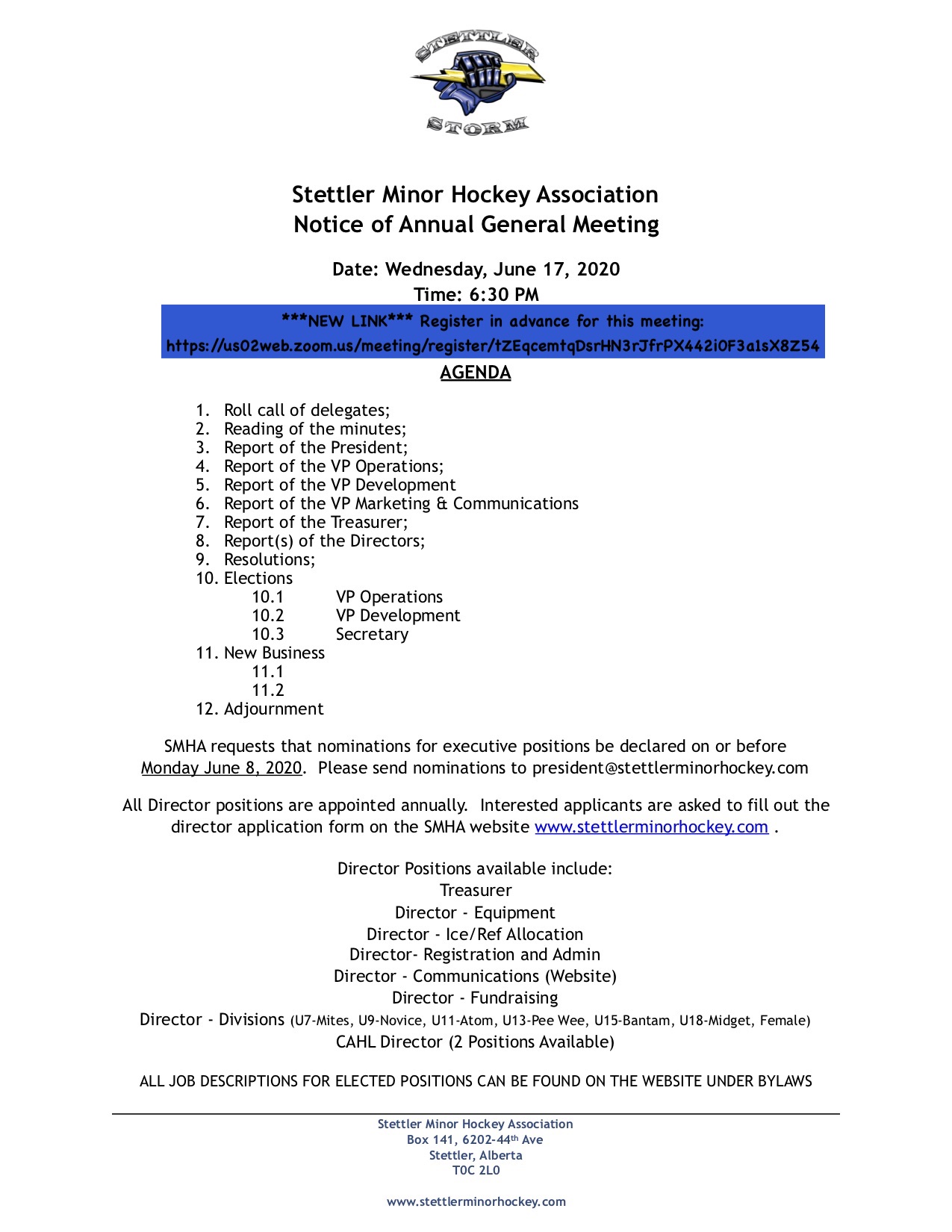 Application form for any Director Role or Executive Position can be found at: http://www.stettlerminorhockey.com/form/479

WE NEED VOLUNTEERS TO HAVE A SUCCESFUL SEASON!